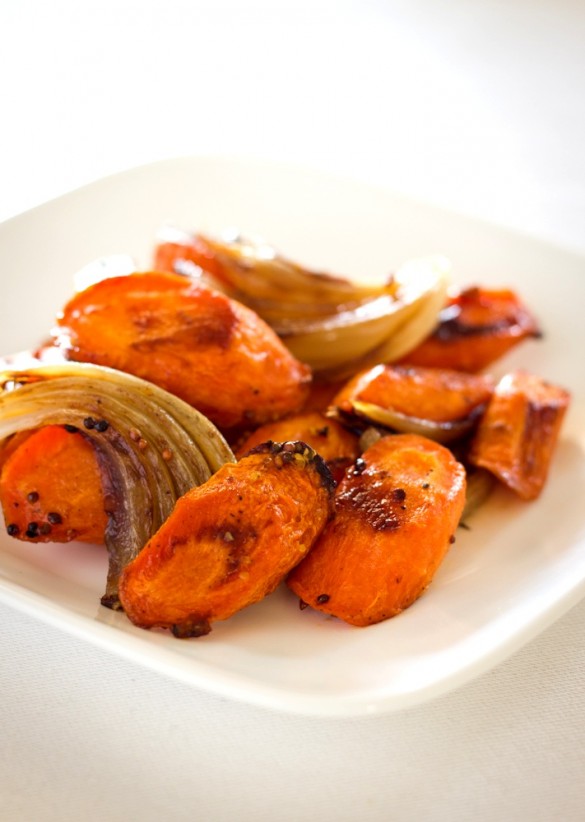 Ingredients:
1 tablespoons vegetable oil
2 tablespoons whole-grain mustard
1½ tablespoons packed light brown sugar
½ tablespoon cider vinegar
2 medium onion, cut into 1-inch wedges
7 medium carrots, cut 1-inch thick on the diagonal
1 tablespoon butter
Salt and pepper to taste
Instructions:
Preheat the oven to 400ºF. Line a baking sheet with aluminum foil.
In a large bowl, whisk together the oil, mustard, brown sugar, vinegar, salt, and pepper.
Add the onion wedges and carrots, then toss to combine.
Spread the carrots and onions in and even layer and roast in the oven until tender, stirring halfway, about 35 minutes in total.
Stir in the butter, then serve.
Via: Daydream Kitchen