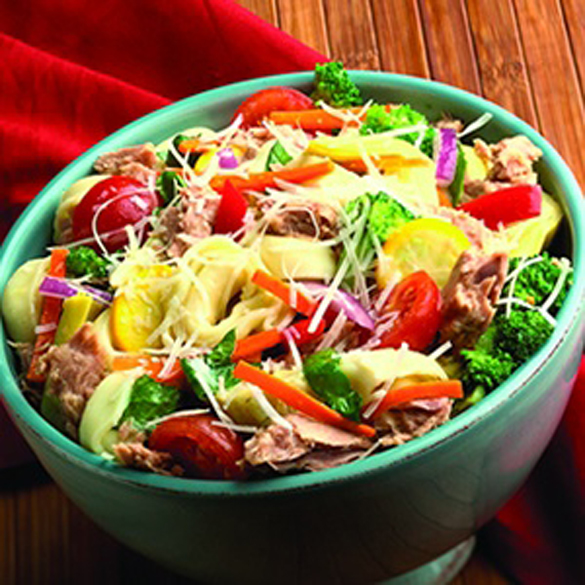 Ingredients:
1 9-ounce package refrigerated cheese tortellini, cooked according to package directions
3 cups assorted fresh cut vegetables such as broccoli florets, yellow squash, colorful bell peppers, red onion, carrots, tomatoes
1 15-ounce can artichoke hearts, drained
1/4 cup chopped fresh basil leaves
1 12-ounce can drained Chicken of the Sea(r) Chunk Light Tuna in Spring Water
1 cup light roasted garlic and white wine dressing
Parmesan cheese
Preparation:
In large bowl, combine first 4 ingredients. Gently flake and fold in tuna; add and toss in dressing.
Cover and refrigerate 30 minutes or up to 24 hours before serving.
Toss once before serving. Garnish with Parmesan cheese if desired.
Via: culinary.net