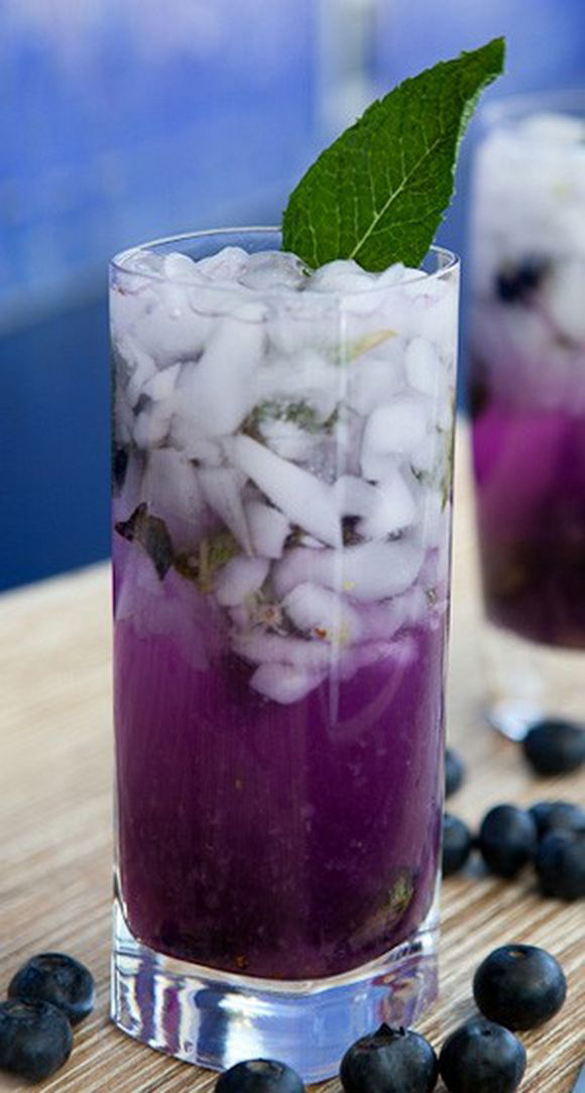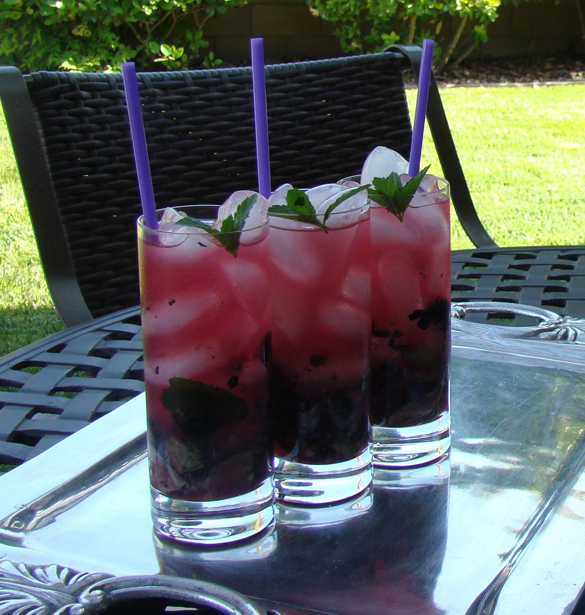 Ingredients:
– 8-10 mint leaves
– 1 1/2 parts BACARDI® Superior Rum
– 1 oz. lavender syrup
– 1 oz. fresh squeezed lime juice
– 10-12 blueberries
– Pinch of ground Cardamom
– Club soda
In tall glass, muddle mint leaves, Lavender syrup, lime juice, blueberries, pinch of ground cardamom and rum. Muddle just enough to combine flavors, being careful not to over-muddle. Fill glass with crushed ice. Top with club soda. Stir. Garnish with blueberries on a cocktail pick.
Via: Daydream Kitchen
Incoming search terms:
blueberry lavender mojito
,
mojito
,
lavender mojito
,
blueberry lavender mojito recipe