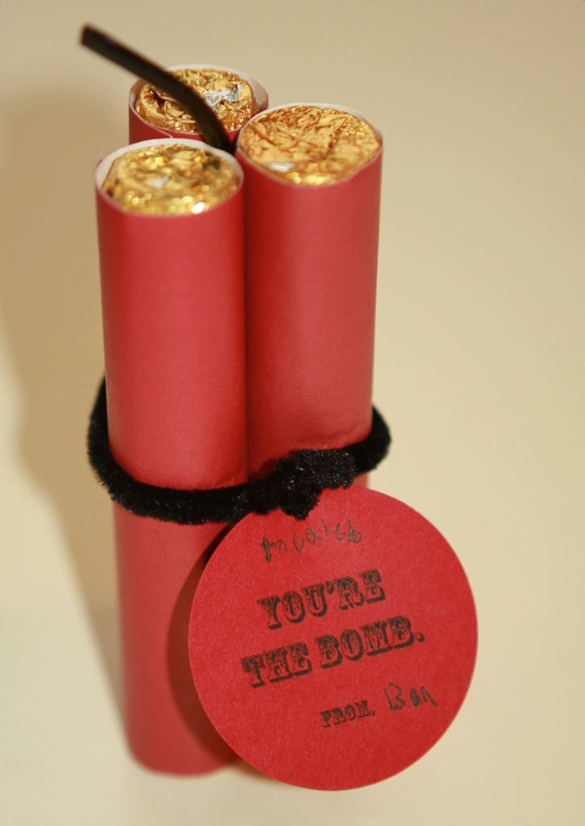 "The dynamite was made from Rollo's candy rolled with red paper. The wick is a bit of black licorice and we tied up the bundle with some black pipe cleaner…"
You'll need:
– Red construction paper
– Black pipe cleaners
– Three rolls Rolo
– Black licorice for wick
– The font if you're interested in duplicating her's exactly is (I think) called Circus. You can download very similar fonts here for free for your labels.
Cute. Simple. Creative. Tasty. What else do you need?
Via: make-it-do.com