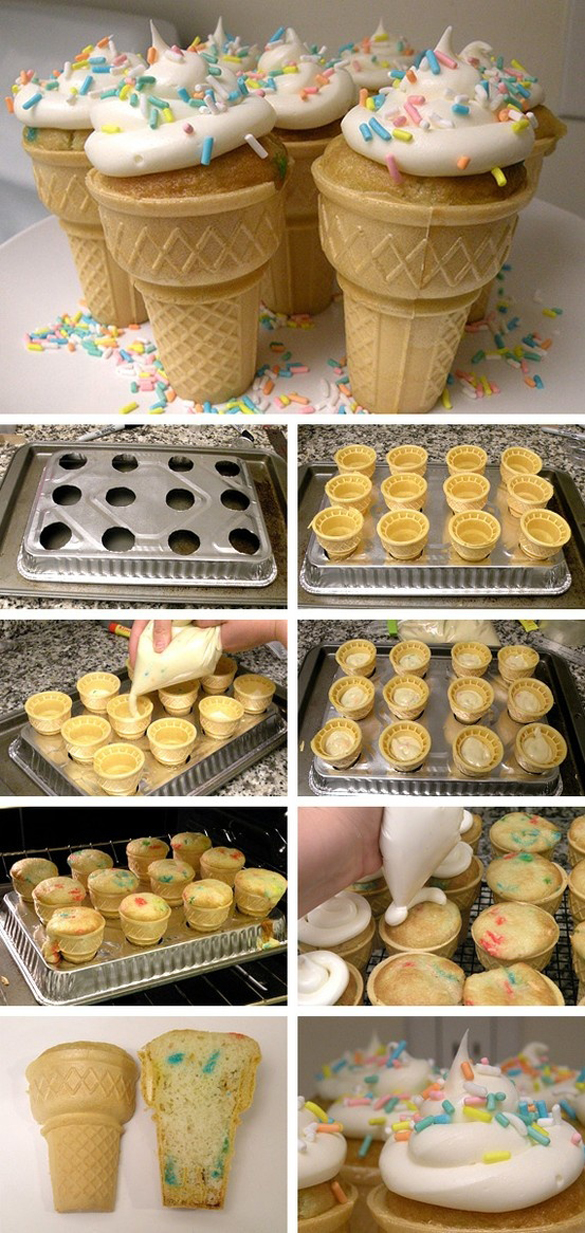 Ingredients:
10 tablespoons butter, room temperature
3/4 cup white sugar
3 eggs
1 teaspoon strawberry extract
1 3/4 cups self-rising flour
1/4 teaspoon salt
1/4 cup finely chopped fresh strawberries, drained
Directions:
1.Preheat the oven to 325 degrees F (165 degrees C). Grease 12 cupcake pan cups or line with paper liners.
2.In a large bowl, cream together the butter and sugar until light and fluffy. Beat in the eggs one at a time, then stir in the strawberry extract. Combine the self-rising flour and salt; stir into the batter just until blended. Fold in strawberries last. Spoon the batter into the prepared cups, dividing evenly.
3.Bake in the preheated oven until the tops spring back when lightly pressed, 20 to 25 minutes. Cool in the pan set over a wire rack. When cool, arrange the cupcakes on a serving platter. Frost with desired frosting.