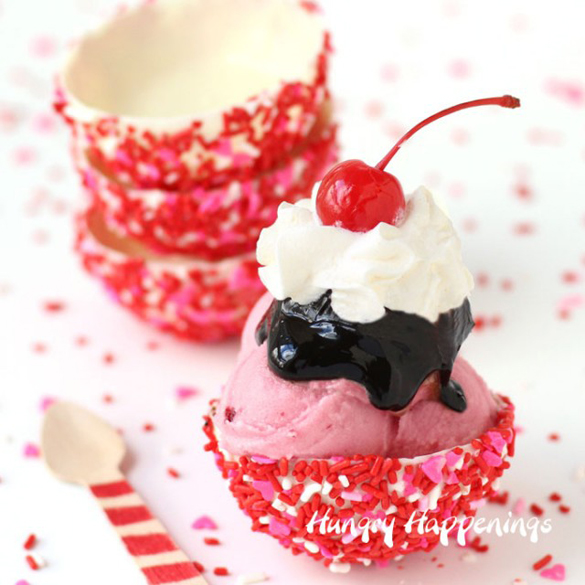 There are so many types of Valentine's Day candy available these days that you can create a nice variety of gifts.
This Valentine's Day make White Chocolate Bowls using a mold, not a balloon, then dress them up by coating them in festive holiday sprinkles and fill them with ice cream, mousse, pudding or candy.
Created by: Beth Jackson Klosterboer
Makes: 6
Ingredients:
12 ounces melted and tempered pure white chocolate or
melted white confectionery coating
6 ounces assorted sprinkles*
*Each bowl will be coated in less than 1/2 ounce of sprinkles, but you need more to fill a bowl so that you can roll the white chocolate bowl in them.
Read more at hungryhappenings.com