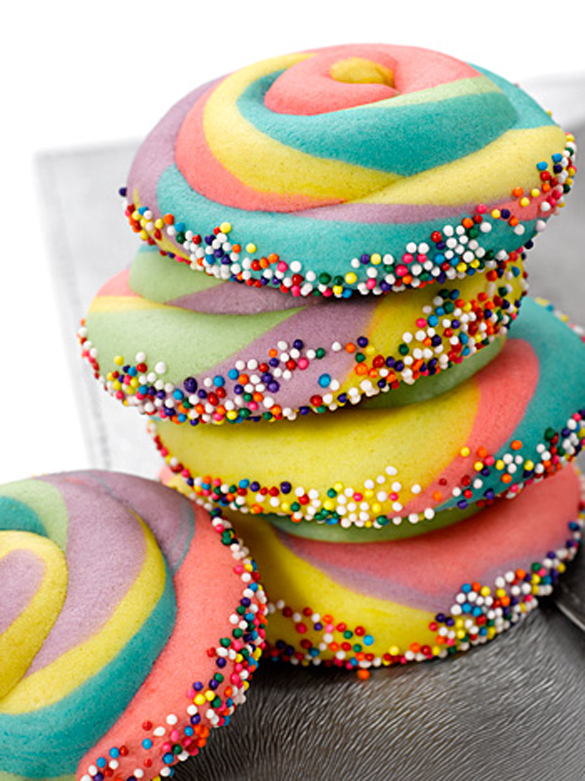 1 17.5-oz. bag Betty Crocker Sugar Cookie Mix, mixed according to package directions (or your favorite sugar cookie dough recipe)
Liquid food coloring, as desired (McCormick Neon shades work well)
Rainbow sprinkles, if desired
Preheat oven to 350°F. Divide dough evenly into five bowls, and color each with a different color liquid food coloring. Roll each color of dough into grape-sized balls. Combine a ball of each color and quickly roll into a larger ball. It will look like a little beach ball. Then roll that ball between your hands and the counter until you have a cylinder about 12 inches long. Starting from one end, roll the dough into a coil, twisting the cylinder as you go. Roll edges of the cookie in sprinkles. Bake the cookies for 10 to 11 minutes, or until done.
Yields: approximately 3 dozen cookies
Recipe provided by Shelly Ruybalid
Via: Souders Cookery
Incoming search terms:
resepi rainbow cookies
,
resepi biskut rainbow
,
fancy cookies
,
resepi cookies
,
resepi fancy cookies
,
fancy biscuits
,
rainbow food