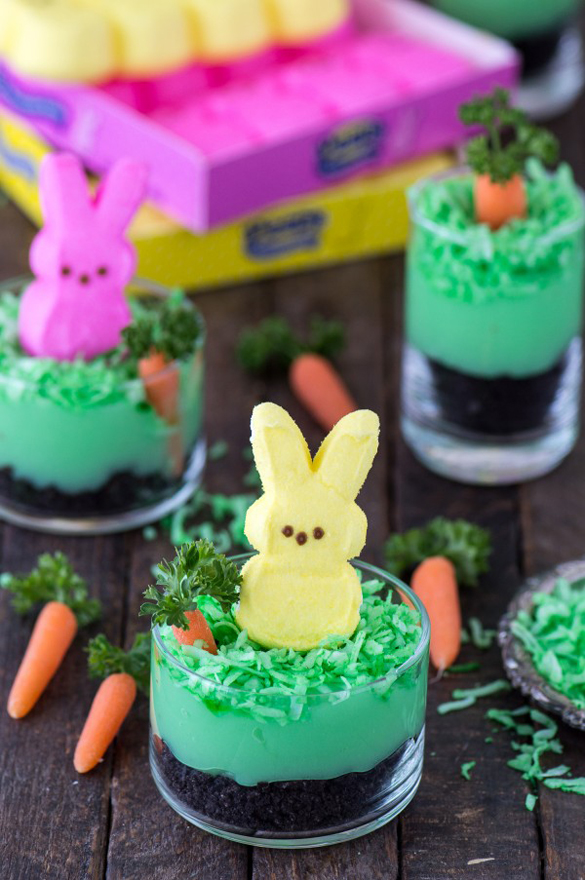 Simple, no bake easter dessert! Peeps bunny pudding cups with oreos, pudding, coconut, a mini carrot and peeps!
The ingredients you'll need include:
– pistachio pudding (plus milk listed on back)
– oreos, crushed into crumbs
– shredded coconut
– green food coloring
– baby carrots
– parsley
– peeps bunnies
The amount of each ingredient you'll need is dependent on how many cups you want to make.
To make bout 6 pudding cups (in 5.3oz glasses)
– 1 package of oreos should be plenty
– 1 package of pudding will make five to six pudding cups if using wider bowls like I did
– 1/2 cup of shredded coconut will be plenty
– a baby carrot per cup will be needed
– a small amount of parsley
– a bunny peep per cup will be needed
Read more at thefirstyearblog.com