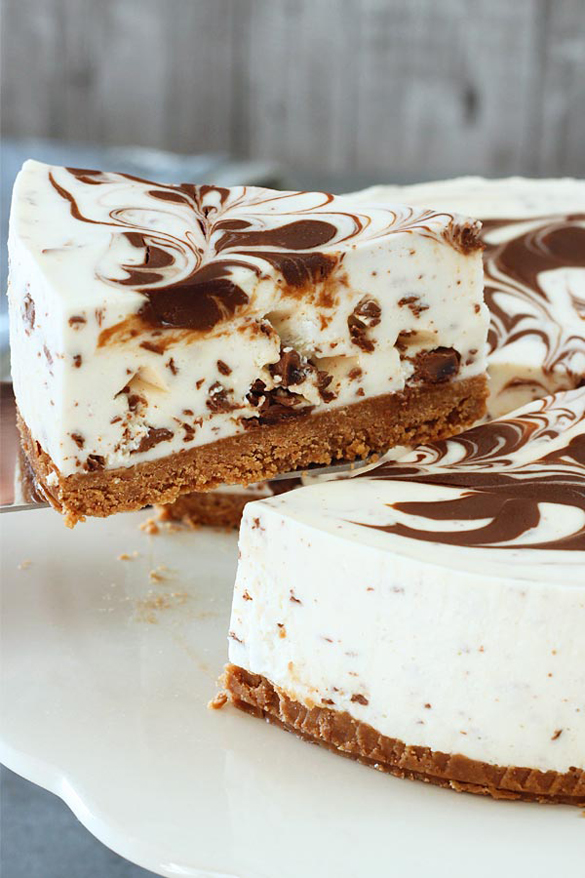 No-Bake Stracciatella Cheesecake
A super easy no bake cheesecake recipe with super simple ingredients. This delicious no bake stracciatella cheesecake is perfect for an easy and fast to prepare dessert.
Ingredients:
The Base
6.3 oz chocolate digestive biscuits (180 gr)
1/4 cup unsalted butter (60 gr), melted
The Cheesecake
14 oz full fat cream cheese (400 gr), room temperature
3/4 cup icing sugar (90 gr), sifted
1 tsp vanilla extract
3/4 cup whipping cream min 35% fat (190 ml), chilled
1/4 cup milk (60 ml)
1 tbsp gelatin powder (10 gr), or any type/amount that can set 2 cup (500 ml) water
3.5 oz semisweet chocolate (100 gr), chopped into small chunks
Decoration
1 oz semisweet chocolate (30 gr), chopped into small chunks
2 tbsp whipping cream (30 ml)
Read more at elmundoeats.com
Find more fancy edibles in our popular Creative edibles or Fancy categories, and if you are looking for inspiration you will definitely find it in Food Art.