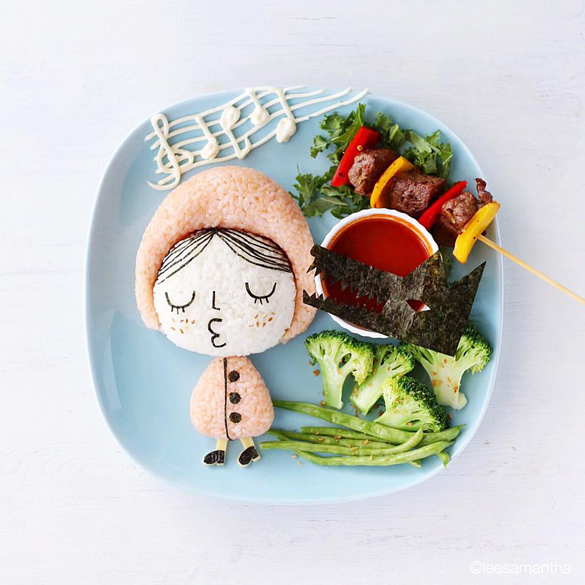 Ingredients:
– Onigiri (rice+ketchup)
– Nori
– Sesame seeds
– Cheese
created 11 July 2016
Lee Samantha is a Malaysian mother and Food Artist who creates whimsical, colourful and healthy meals for her two young daughters. She started turning food into fun and unique artworks to help her eldest daughter eat independently and healthily back in 2008 and started posting on Instagram in 2011.
Since then, her unique and incredibly creative approach of 'storytelling' on a plate has not only delighted her daughters but has garnered her local and international attention.
Samantha's approach is fuss free and imaginative, using simple tools to create her food artworks. She doesn't believe in wasting food and is a strong believer of utilising fresh and healthy ingredients.
Her delightfully iconic plates have also caught the attention of international brands and top advertising and PR agencies around the world.
Now Samantha has amassed a growing social media following of almost a million followers and has established herself as a Food Artist thanks to her creative and unique way of approaching mealtimes.
Lee Samantha: website / instagram