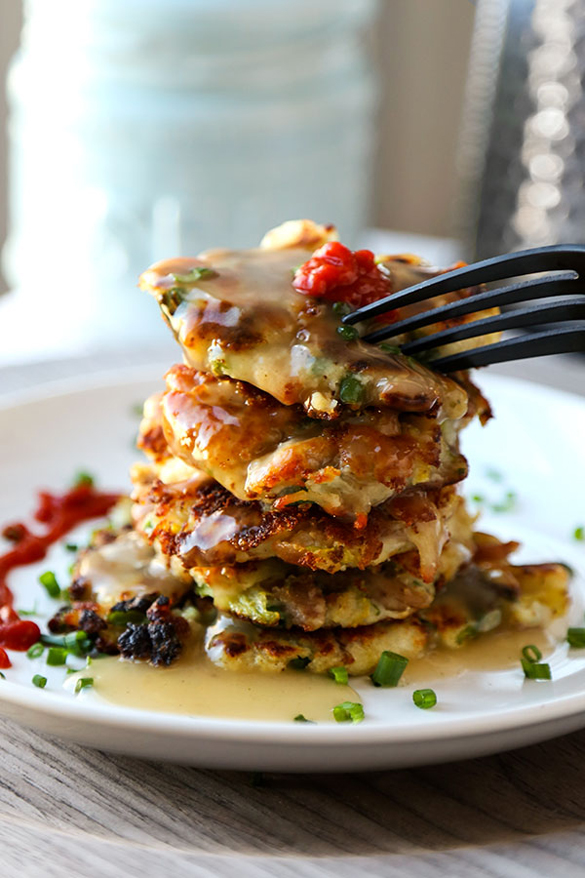 This savory Leftover Turkey Dinner Hash is a delicious way to repurpose a fridge full of leftovers after a big feast. 15 minutes and done. Brunch is served!
Author: Pickled Plum – Caroline Phelps
Serves: 3-4
Ingredients:
1 tablespoon organic canola oil
1 cup leftover turkey (cooked chicken would work as well), shredded
½ cup cooked Brussels sprouts, leaves separated
1½-2 cups mashed potatoes
½ cup cooked French beans (or green beans), chopped
½ cup leftover stuffing
1 tablespoon finely chopped chives
¼ cup gravy
1-2 tablespoons sriracha
Note: These are general guidelines. This is more a mash-up of leftovers than an actual recipe. So use what you have handy after your big turkey feast.
Read more at pickledplum.com