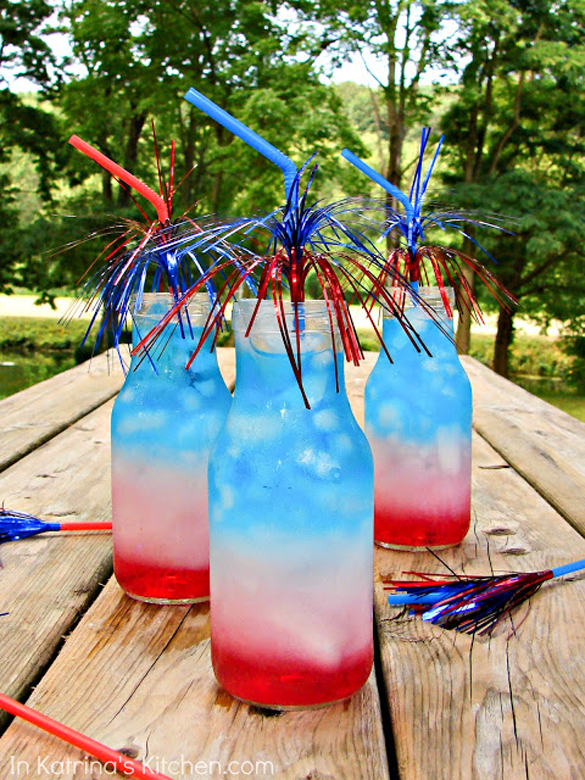 You can layer drinks in any way you like – the secret is in the sugar content. This works well for red, white, and blue but you can really do this with any color combination. The other secret to success with layered drinks is plenty of ice. After you add your bottom layer fill the glass to the top with ice and pour the second layer slowly and directly on top of an ice cube.
Yield: 3 cups
Prep Time: 10 minutes
Total Time: 10 minutes
Ingredients:
1 Cup Red CranApple juice
1 Cup White Sobe Pina Colada flavored drink
1 Cup Blue G2 Gatorade
Ice
Directions:
Fill your glass 1/3 of the way full with CranApple juice.
Fill to the top with ice.
Slowly pour the remaining drinks directly on top of a piece of ice.
Notes:
You MUST pour SLOWLY, DIRECTLY over ice
View more: In Katrina's kitchen
Incoming search terms:
resep mocktail layer
,
layered drinks for kids
,
red white and blue drinks alcoholic
,
layered drink recipe