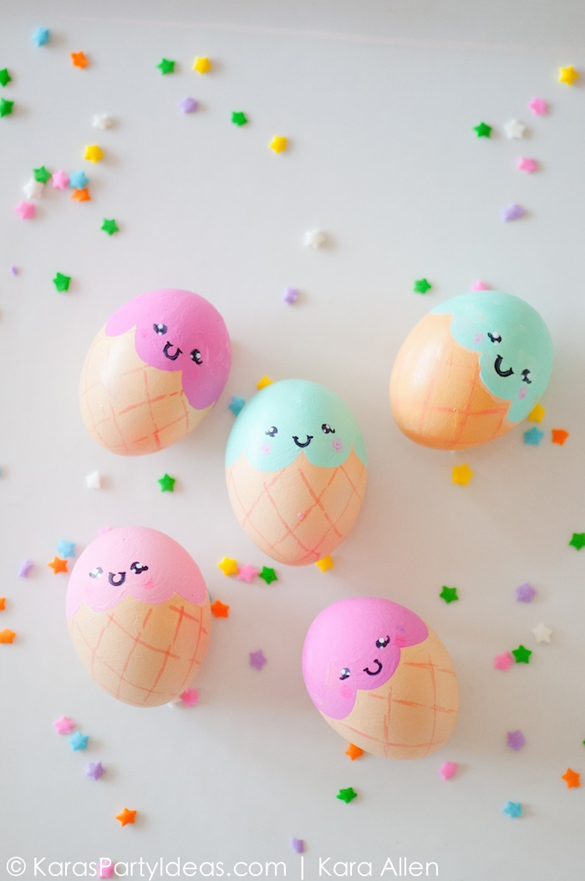 Make these DIY Kawaii inspired ice cream cone eggs in a few easy steps:
1 – Paint the entire egg with a light tan color.
2 – Paint the top of the ice cream cone in a color of your choice, creating little rounded scallops where the paint reaches the cone part of the egg.
3 – With a light pink marker, draw "cone" lines on the cone part of the egg.
4 – Use a black sharpie to draw a Kawaii face, if desired.
5 – Add final touches to the Kawaii face with small dabs of white paint (for the eyes) and pink paint (for the cute little cheeks).
Read more at karaspartyideas.com