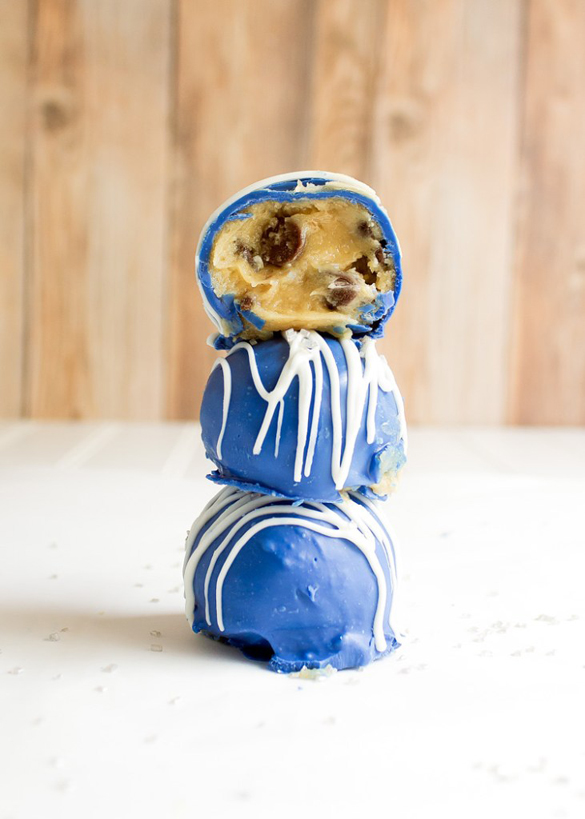 These cookie dough balls are the perfect treat for football season! Pair your favorite dough with your team's colors for your next tailgate or party!
Servings 12 cookie dough balls
Ingredients:
2 8 ounce containers of Dough Dough (or any edible cookie dough recipe)
2 12 ounce bags of candy melts in team colors
2 tablespoons shortening (like Crisco)
Sprinkles
Read more at asliceofsweet.com
Find more fancy edibles in our popular Creative edibles or Fancy categories, and if you are looking for inspiration you will definitely find it in Food Art.