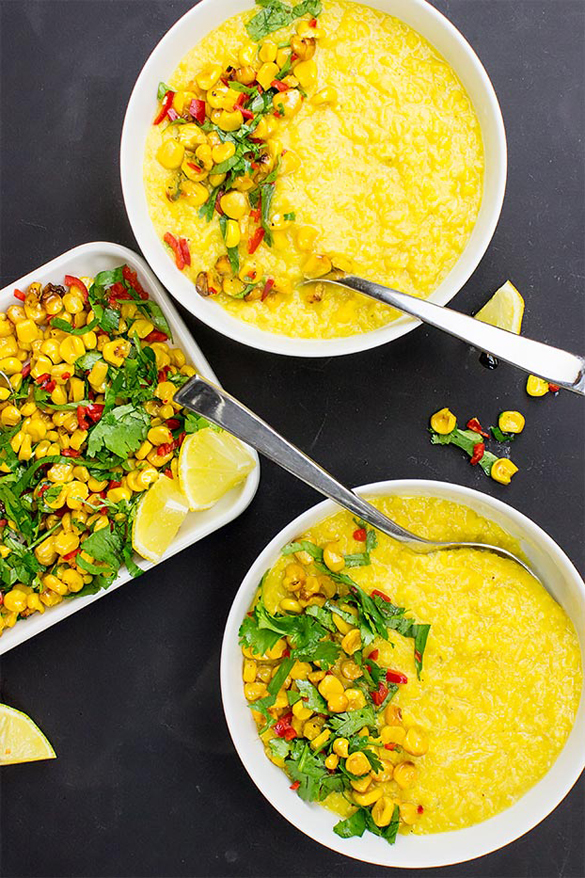 Ingredients:
3 cans corn (ca. 14oz or 350-400g cans)
2 onions
1 red pepper*
2 cloves garlic
1 thumb ginger, fresh (or 1 tbsp ground ginger)
2 cups vegetable broth (2 cups = ½ litre)
2 tbsp olive oil
2 handfuls coriander
1 pinch salt (preferably sea salt)
1 pinch pepper (preferably freshly ground black pepper)
Optional and highly recommended:
2 stalks lemongrass, or 1 tbsp ground lemongrass
1 tbsp lemon juice as an extra twist before serving
*Don't like spicy? Deseed the red pepper before cutting it. Hate spicy? Replace the red pepper with ¼ of a red bell pepper, cut into tiny pieces.
You'll need an oven and a baking tray or oven dish, a big pan, and a (hand) blender.
Read more at hurrythefoodup.com