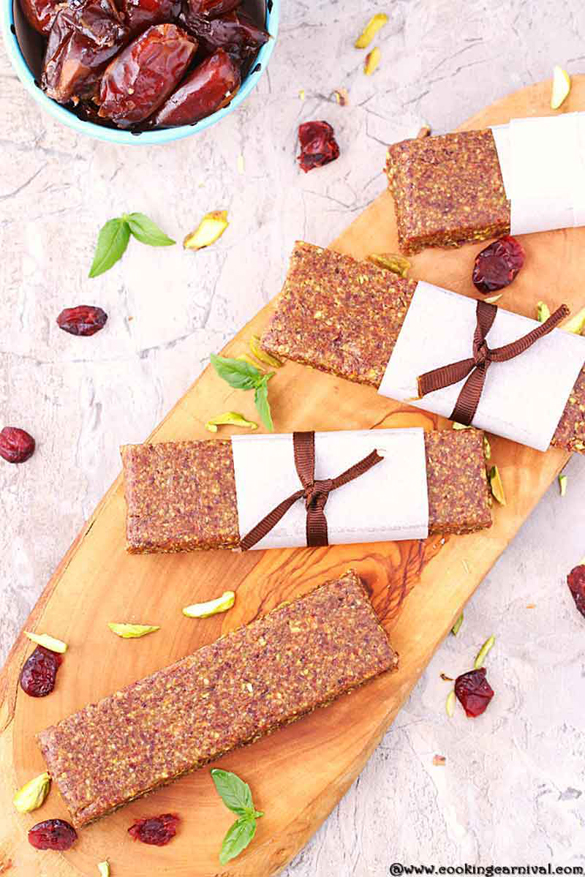 3 ingredients no-bake energy bar – Loaded with natural ingredients
This 3 ingredient no bake energy bar recipe is perfect as pre or post workout snack. They are very addicting and perfect craving busters.
Author Dhwani Mehta
Ingredients:
1 cup – Dried Cranberries
1 cup – Pistachios
1 cup – Date
Read more at cookingcarnival.com
Find more fancy edibles in our popular Creative edibles or Fancy categories, and if you are looking for inspiration you will definitely find it in Food Art.