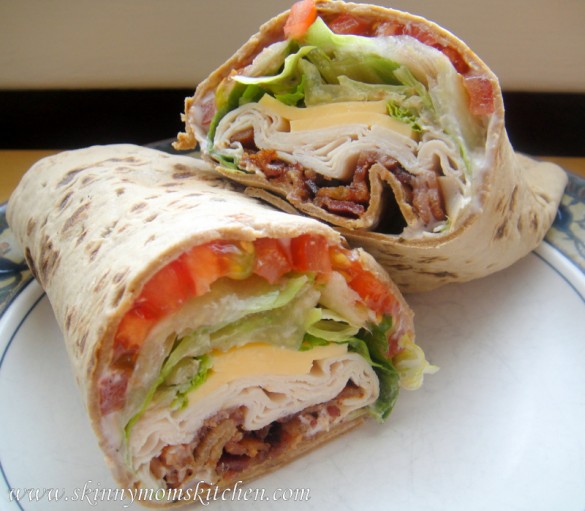 Author: Skinny Mom's Kitchen
Recipe type: Sandwiches
Cuisine: American
Serves: 1
Ingredients:
1 Flatout Wrap (I used the multi-grain with flax)
2 ounce of smoked turkey (I used Plainville)
½ slice sharp american cheese
2 slices cooked bacon** (I use Applegate farms)
1 tablespoon Ranch yogurt dressing (I use Wegman's brand)
2 tomato slices
Romaine lettuce (you could also use baby spinach)
Instructions:
Spread ranch dressing over the center of wrap. Add turkey, cheese, bacon, tomato, and romaine.
Fold sides in and then roll up.
Nutrition Information:
Serving size: 1, wrap Calories: 307, Fat: 16, Carbohydrates: 23, Fiber: 9, Protein: 29
View more at Skinny Mom's Kitchen
Incoming search terms:
yhse-001