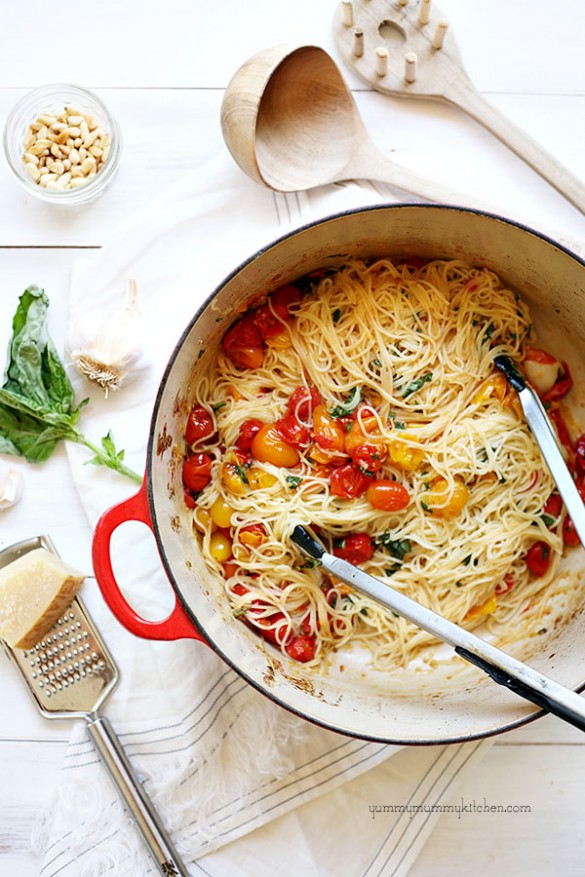 Serves 4
Ingredients:
2 tablespoons extra virgin olive oil
5 cups red and yellow cherry, grape, or other small tomatoes
5 cloves garlic, peeled
1/4 cup dry white wine
1/4 teaspoon salt
pinch red pepper flakes
8 oz. cappellini
1/2 cup fresh basil leaves, torn
1/4 cup toasted pine nuts
1/4 cup freshly grated Parmesan cheese
Directions:
Preheat the oven to 400 degrees. Place olive oil, tomatoes, garlic, wine, salt, and red pepper flakes in a large Dutch oven or oven-safe pot. Roast for 45 minutes.
Meanwhile, cook cappellini in salted water according to package directions. Drain and add to the pot of tomatoes. Add basil and pine nuts and toss to combine. Serve with Parmesan on top. Garnish with additional basil.
Shrimp option:
Coat 3/4 pound shrimp with 1 tablespoon extra olive oil and 1 tablespoon minced garlic. Coat a skillet with cooking oil and set over medium high heat. Add shrimp and cook until pink and cooked through, about 2 minutes per side.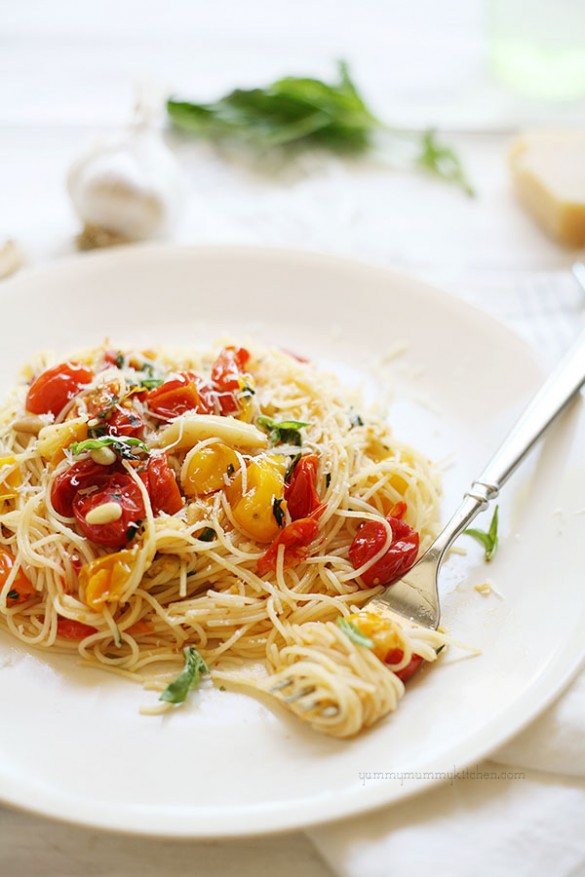 View more at yummymummykitchen.com