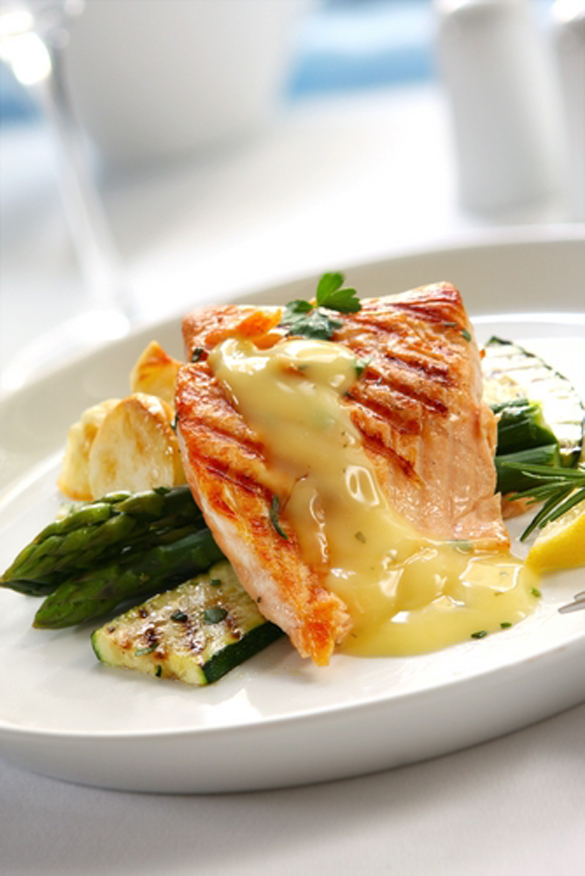 Ingredients:
4 Salmon fillets
2 tbsp Kerrygold butter
Salt and pepper
150 gr Kerrygold Butter
1 small onion, finely chopped
100 ml dry white wine
2 tbsp lemon juice
1 tsp grated lemon rind
1 tbsp chopped chives
150 ml cream
Salt and white pepper
Parsley and lemon slices for garnish
Directions:
To make the sauce melt Kerrygold butter in a pan and gently cook the onion until soft. Add wine, lemon juice rind and chives and simmer for 2 minutes. Slowly add cream and continue to simmer until sauce thickens. Season with salt and pepper. Keep sauce warm while salmon is cooking.
Season the salmon fillets with salt and pepper, dot with Kerrygold butter and grill until cooked through. Serve with the buttery sauce and garnish with lemon slices and parsley.
(Note: If the sauce starts to separate, beat vigorously until smooth or add a little more cream)
Via: Kerrygold Recipes