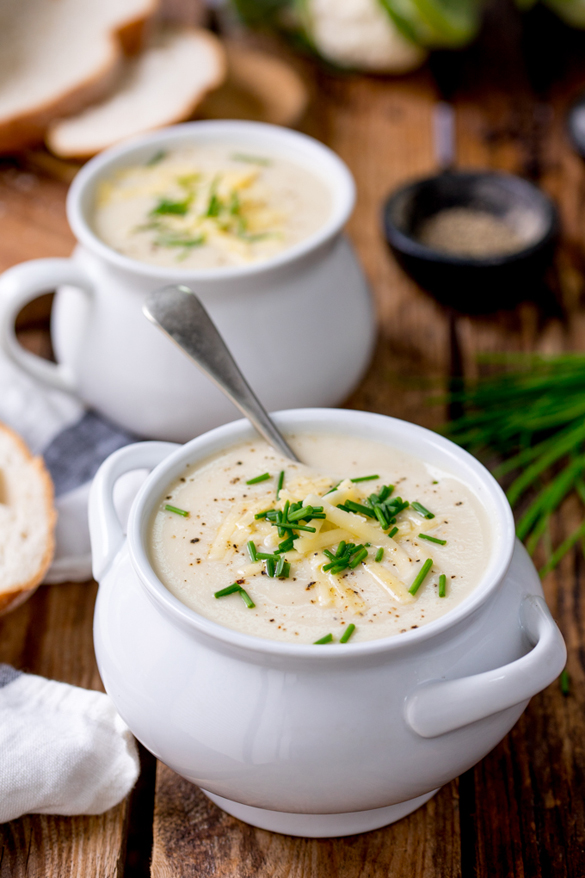 Creamy Cauliflower soup – 7 ingredients and 25 minutes to the best cauliflower soup you'll ever eat. Gluten free too!
Servings: 10 servings
Author: Nicky @ Kitchensanctuary.com
Ingredients:
1 tbsp olive oil
2 large onions peeled and chopped
3 regular heads of cauliflower outer leaves discard, chopped into small florets
5 cups (1200ml) hot vegetable or chicken stock – either homemade or use 3-4 stock cubes with water. Use bouillon for gluten free
3/4 tsp garlic salt
250 g mature/strong cheddar cheese
2/3 cup (180ml) double/heavy cream
Salt and pepper to taste
Read more at kitchensanctuary.com
Find more fancy edibles in our popular Creative edibles or Fancy categories, and if you are looking for inspiration you will definitely find it in Food Art.