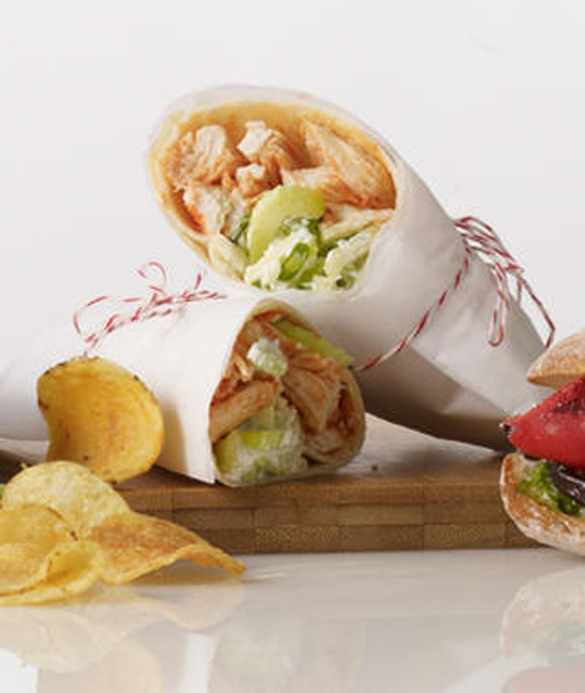 Ingredients:
Kosher salt and pepper
2 6-oz boneless, skinless chicken breasts
2 Tbsp lowfat Greek or plain yogurt
1 Tbsp white wine vinegar
3 stalks celery, thinly sliced on a diagonal
2 scallions, thinly sliced
2 oz blue cheese
1/4 cup ketchup
3 Tbsp buffalo wing sauce
4 medium flour tortillas or wraps
Recipe Preparation:
1. Fill a medium saucepan halfway with water; bring to a boil and add 1 tsp salt. Add the chicken, reduce heat and gently simmer until cooked through, 10 to 12 minutes. Transfer to a plate and, when cool enough to handle, shred into pieces.
2. Meanwhile, in a medium bowl, whisk together the yogurt, vinegar, and ¼ tsp each salt and pepper. Add the celery and scallions and toss to coat; fold in the blue cheese.
3. In a second bowl, whisk together the ketchup and wing sauce. Add the shredded chicken and toss to coat. Wrap up the chicken and celery salad in the tortillas.