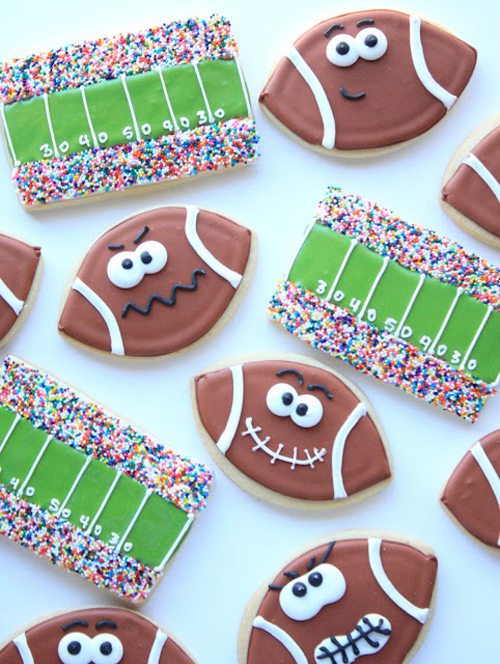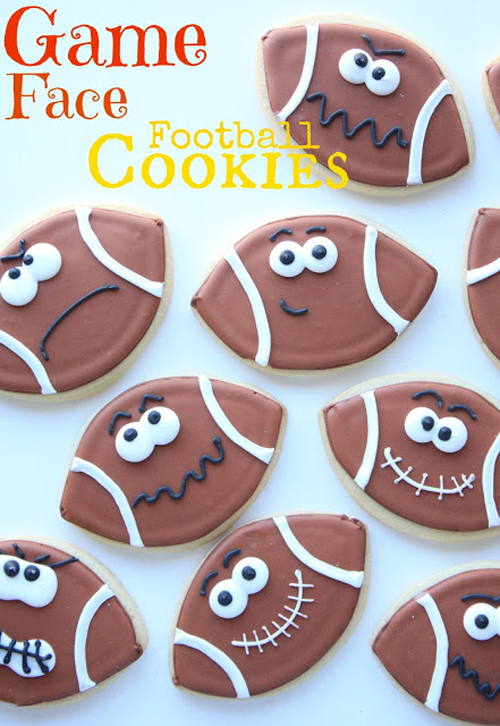 "Technically, these little fellas aren't really wearing their game faces. In googling "game face" I learned that a game face is akin to a "poker face", emotionless. In my ignorance, I thought a game face was a mean, intimidating face, but even then I couldn't stop myself from making some cute, smiley faces on these football cookies."
Stadiums:
The stands of people are made by pouring sprinkles over white royal icing, while it is wet. Then the green royal icing is added. When it's completely dry, the white stripes and numbers are added.
Footballs:
Outline and fill the footballs with brown royal icing. When dry, add football details and the facial features in white and black.
Via: munchkinmunchies.com
Incoming search terms:
football cookies