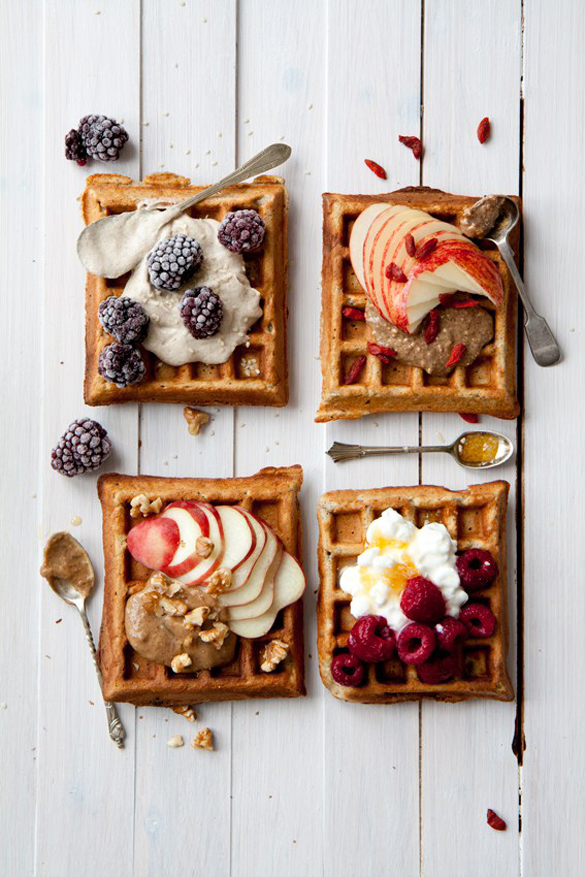 There is nothing like waffles for breakfast. Waffles require great toppings and here are summer waffles 4 ways – 4 yummy ways to top your waffles and make them into heavenly breakfast.
– Waffle with cashew cream and blackberries
Cashew cream is amazingly rich and creamy. It's a perfect combo with zingy blackberries.
– Waffle with peanut butter, apple and goji berries
Classic pb and apple combo. So good on anything – waffle included. Goji berries are an extra colorful and sweet addition.
– Waffle with quick halva spread, peach and walnuts
Quick halva spread is an incredible nutty and sweet spread that will make you a very happy person. Plus the peaches which are so fresh and sweet, and nutty walnuts.
– Waffle with cottage cheese, raspberries and honey
Creamy cottage cheese, sweet and flavorful honey plus vibrant and delicious raspberries. Every bite is a perfect bite.
Read more at verybreakfast.com