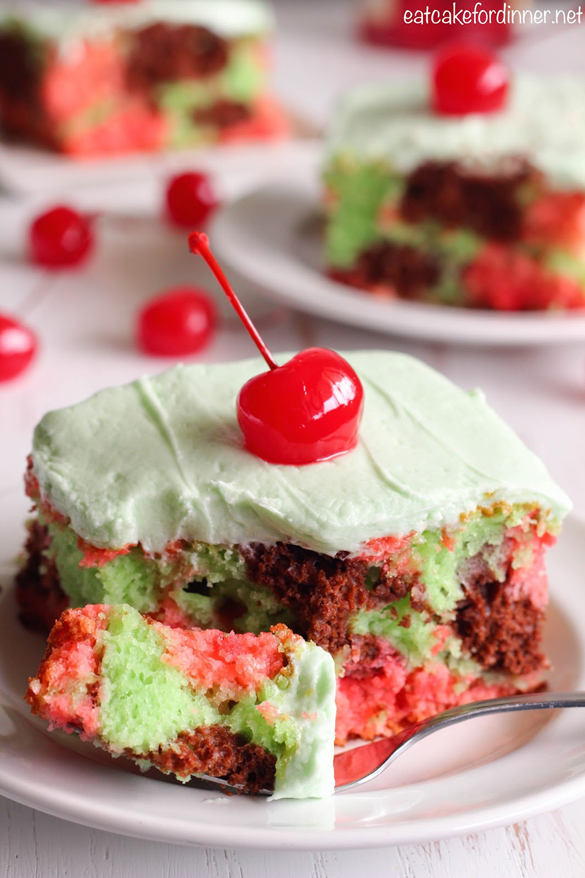 From: Jenn@eatcakefordinner
Ingredients:
1 (16.25 oz.) box white cake mix
1 (3.4 oz.) box vanilla instant pudding mix
4 large eggs
3/4 c. water
3/4 c. canola or vegetable oil
1 c. sour cream or plain greek yogurt
2 tsp. almond extract, divided
7-8 drops red food coloring
1/4 c. chopped maraschino cherries, drained
6 drops green food coloring
3 Tbl. unsweetened cocoa powder
1 tsp. vanilla
Buttercream Frosting
12 Tbl. unsalted butter, room temperature
pinch of salt
1/2 tsp. almond extract
1 tsp. vanilla extract
3 c. powdered sugar
1 Tbl. milk, plus more if needed
a few drops green food coloring, opt.
maraschino cherries with the stems, for garnish, opt.
Read more at eatcakefordinner.net