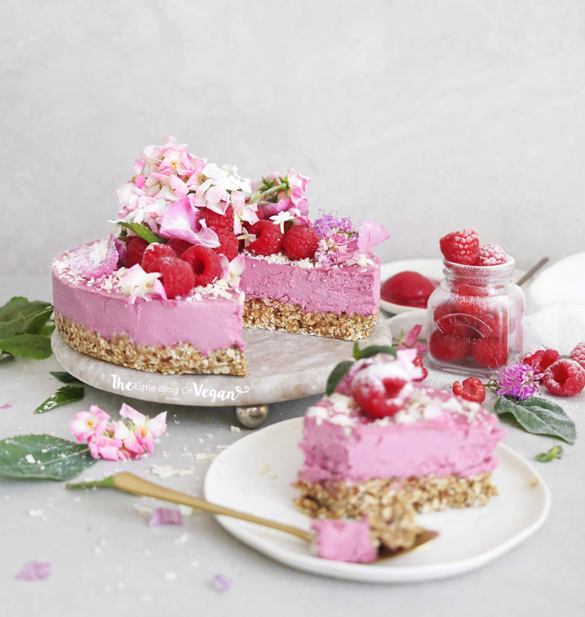 This cheesecake is sure to impress whoever you make it for, whether that be a garden party, special occasion or birthday!
Serves- 10
Ingredients:
Ingredients for the base
-8 medjool dates (de-seeded)
-100g of gluten-free oats
-50g of flaked almonds
-50g of walnuts
-Pinch of salt
Ingredients for the cheesecake layer
-300g of cashew nuts (soaked overnight)
-3 tablespoons of maple syrup
-1 tablespoon of raspberry powder
-2 tablespoons of coconut cream (cream only)
-A handful of fresh raspberries
-2 tablespoons of coconut oil (melted)
TIP- The cashew nuts need to be soaked overnight in water. Just make sure the water is covering the nuts!
Decoration
-Fresh raspberries
-Dairy-free white chocolate
Read more at thelittleblogofvegan.com