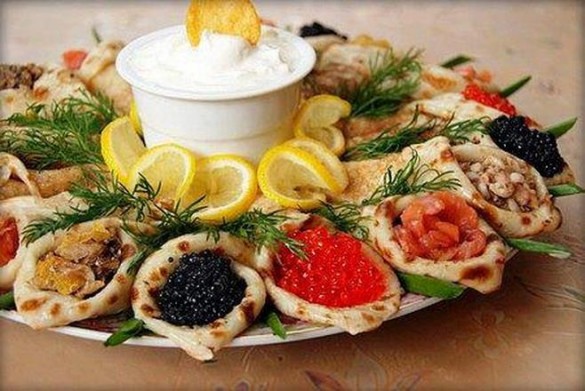 pancakes with caviar – a traditional Russian holiday appetizer table
Ingredients:
milk – 300-400 ml
flour – 1 cup
egg – 2 pcs.
caviar, salt, oil
1. Mix the milk, flour, eggs, thoroughly whisk, fork or mixer into a homogeneous mass without lumps. Add salt to taste and 1 tbsp. of vegetable oil and mix.
2. Vegetable oil to grease the pan, or better yet a piece of bacon. Pour batter into the pan, turning the pan, spreading it over the surface. Fry on one side, then turn the spatula and fry the other side.
Via: owomens.com