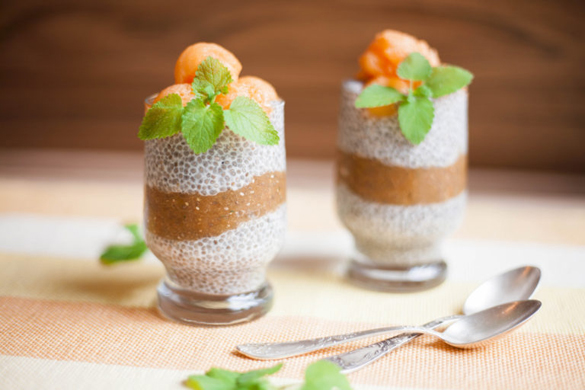 3-ingredient overnight chia seed pudding with coconut milk and spicy melon puree (mint, cinnamon, nutmeg). Simple & delicious breakfast or dessert.
Ingredients:
Overnight Chia Seed Pudding
2 cup Coconut milk
6 Tbsp Chia seeds
2 Tbsp Agave syrup or sweetener of your choice
Spicy Melon Puree
3 cup Melon
2 Tbsp Chia seeds
1 Tbsp Coconut sugar or sweetener of your choice
4-5 Mint leaves
1/8 tsp Cinnamon (ground)
2 pinches Nutmeg (ground)
Read more at mypureplants.com
Find more fancy edibles in our popular Creative edibles or Fancy categories, and if you are looking for inspiration you will definitely find it in Food Art.