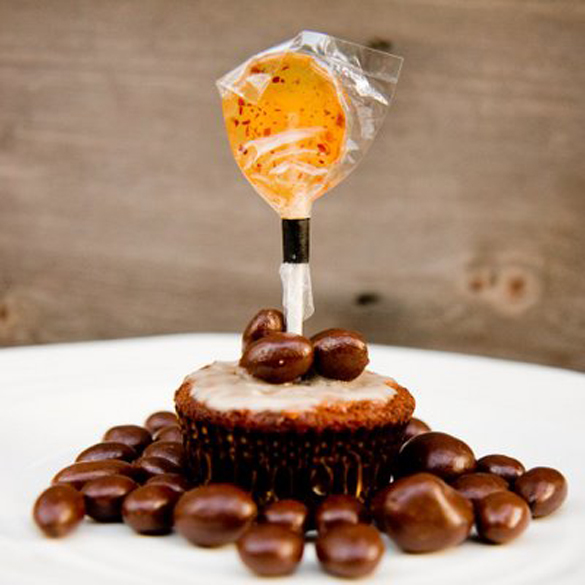 Yield: about 24 cupcakes
Ingredients:
Cupcake Ingredients
1/2 C butter (1 stick)
1 1/2 C sugar
3 eggs
1 t vanilla extract
8 oz applesauce
1/2 C honey vinegar (I love the flavor of honey vinegar, but I do realize that it's not a common pantry item. If you don't have any, you could substitute apple cider vinegar.)
1 1/2 C oats
1 C flour
1 t baking powder
1 t baking soda
1 t cinnamon
1 t allspice
1/2 t salt
2 C raisins (I used half golden raisins and half dark raisins)
Maple Glaze Ingredients
2 3/4 C powdered sugar
2 T corn syrup
1/2 t maple extract
4-6 T water
Instructions:
Cupcake Instructions
Cream butter and sugar.
Beat in eggs, one at a time.
Add vanilla extract, applesauce, and vinegar.
In a separate bowl, whisk together oats, flour, baking powder, baking soda, cinnamon, allspice, and salt.
Mix the dry ingredients into the wet ingredients, a little bit at a time.
Fold in the raisins.
Fill cupcake liners 3/4 full.
Bake at 350 F for 20 minutes or until cupcakes bounce back when touched lightly.
Maple Glaze Instructions
Mix together powdered sugar, corn syrup, and maple extract.
Add in water 2 T at a time until the glaze is sticky but spreadable.
View more at cupcakeproject.com