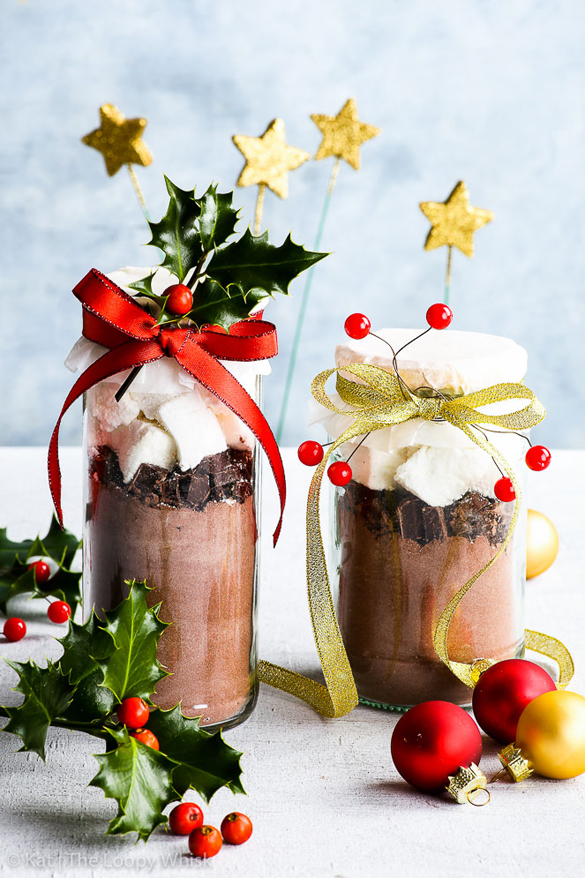 This mason jar hot chocolate makes the perfect edible DIY Christmas gift. With a simple hot chocolate mix, chopped dark chocolate and homemade marshmallows, this simple yet thoughtful DIY gift will be loved by all – even the grinchiest of Grinches!
Servings 2 mason jar hot chocolate gifts
Author Kat | The Loopy Whisk
Ingredients:
1 cup homemade hot chocolate mix (Note 1)
1/2 cup chopped dark chocolate (or dark chocolate chips)
1/2 cup homemade marshmallows (Note 2)
1 mason jar
wrapping paper, ribbons, etc.
Recipe Notes
Note 1: Get the recipe for the homemade hot chocolate mix here!
Note 2: Learn how to make homemade marshmallows here!
Read more at theloopywhisk.com