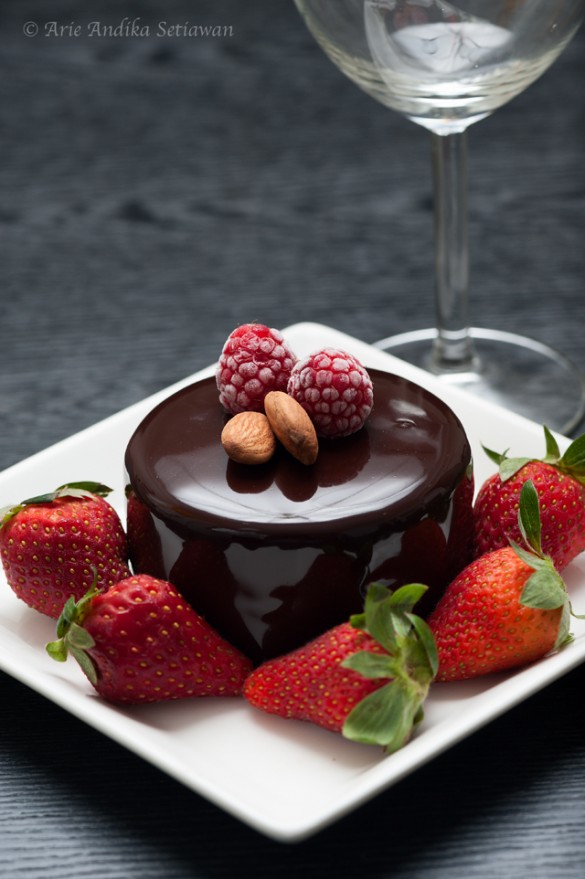 Recipe:
Makes 8" mousse cake
This recipe contains several layers:
Chocolate sponge cake
Vanilla English cream
Milk Chocolate mousse
Dark Chocolate mousse
Chocolate glaze
For Chocolate Sponge Cake
Things you need:
3 Eggs
90gr Sugar
70gr Cake Flour or use Self raising flour
15gr Cocoa Powder
20gr Unsalted butter, melted
15gr Whipping Cream
Things you need to do
Preheat the oven to 180 C. Line 8.5 " (22.5 Cm) baking pan with baking paper.
Sift Flour with the cocoa powder and set aside.
Whisk the egg until lighten, then add the sugar gradually until the mixture is at ribbon stage. The mixture should be thick and airy.
Take ¼ cup of the batter and mix it with the warm whipping cream and butter. Fold to combine. Put the mixture aside.
Back to the egg mixture, sprinkle the flour mixture over the egg batter and gently fold it to combine.
Pour the whipping cream and butter mixture back, fold to combine. Pour the batter into the baking pan and bake it for 14-16 mins.
Cut the cake into 2 layers.
View more at Bicil The Baker