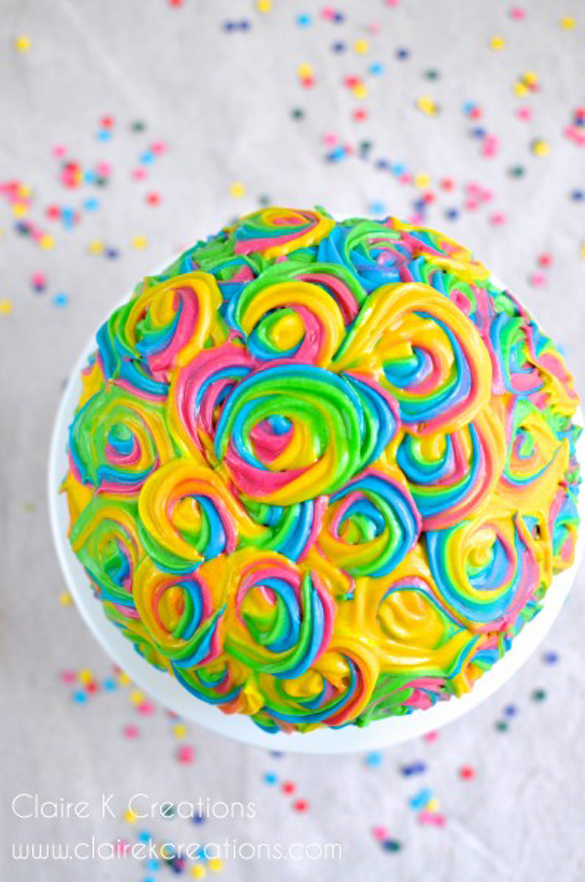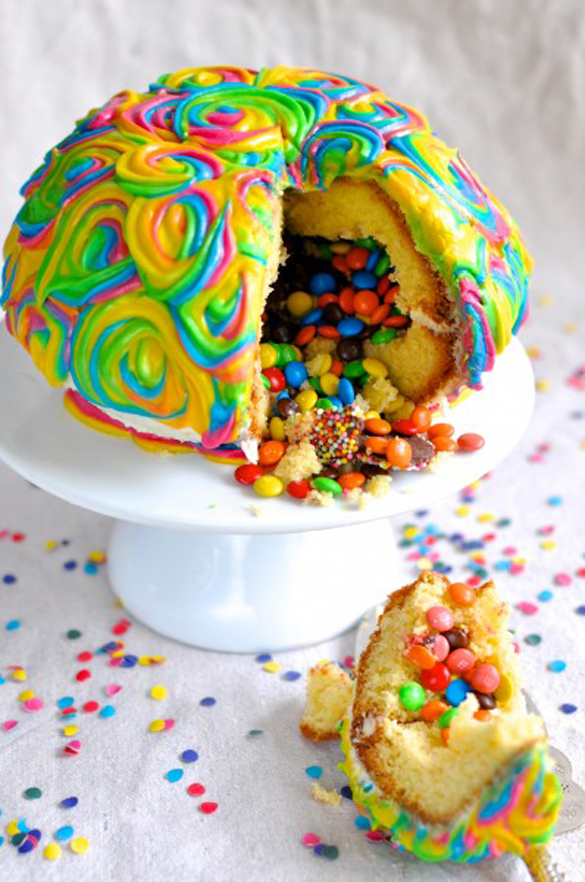 Author:
Cake recipe adapted from Fig Jam and Lime Cordial
Serves: 10
Prep time: 40 mins
Cook time: 1 hour
Total time: 1 hour 40 mins
Ingredients:
Cake
250g unsalted butter
250g caster sugar
4 free-range eggs
175g self-raising flour
75g macadamia meal
1 tsp vanilla extract
grated zest of one lime
Icing
2 tbsp cream cheese
1 tbsp butter
2-3 cups icing sugar
juice of one lime
food colouring
chocolate or lollies to fill
Instructions:
Cake
1. Pre-heat the oven to 160C fan-forced.
2. Grease a pudding dish and line the bottom (prepare two if you have two the same).
3. Place the butter and sugar in the food processor and process until smooth.
4. Scrape down the sides.
5. Add the eggs, one at a time and blitz until mixed in.
6. Slowly add the flour and macadamia meal then once they're mixed in add the lime zest and vanilla.
7. Scrape the sides down again and process for a few seconds to incorporate the scraped bits.
8. Divide the batter in half and pour half into each pudding dish (or save the other half for later).
9. Bake for 45-55 minutes or until a cake tester comes out clean.
10. Leave the cake to sit in the tin for 5 minutes and then transfer to a wire rack to cool completely.
11. Clean out the tin and repeat with the rest of the batter if you're only using one tin.
Icing
1. Beat the butter and cream cheese together in the bowl of an electric mixer until smooth and creamy.
2. Slowly add the icing sugar then the lime juice and beat until it is light and fluffy.
3. You may need to add a little water or icing sugar to get it to the right consistency.
4. Hollow out the middle of the cooled cakes and fill one half with your goodies.
5. Pipe icing around the edge of the cake and place the 'lid' on top and press to secure.
6. Ice the cake with a thin layer of icing.
7. Divide the remaining icing into however many colours you would like and tint them with food colouring.
8. Wrap the icings up in plastic wrap to form a sausage and twist and tie it off at one end and twist the other end tightly.
9. Gather all the twisted ends together and snip them with scissors then drop them, snipped end first, altogether into a piping bag fitted with a star tip.
10. Press from the end of the bag to squeeze out all the colours at once and decorate the cake with icing.
11. Leave to set.
View how to make, step by step at: Claire K Creations
Claire K Creations: website / facebook
Incoming search terms:
pinata
,
Lime & macadamia Pinata cake