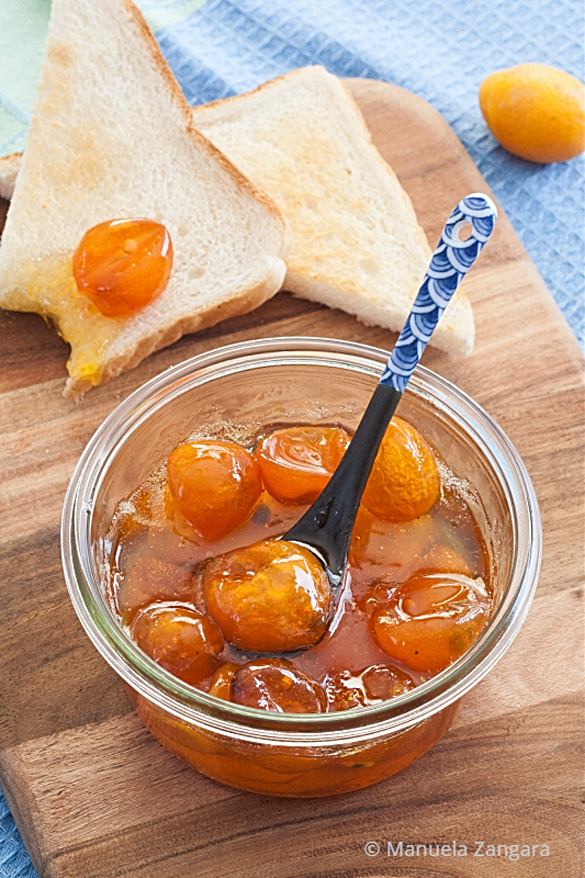 Kumquat Jam – a sweet and zesty jam with big chunky pieces of semi caramelised kumquats in it. Naturally low fodmap and delicious.
Recipe adapted from Monash FODMAP Blog
Ingredients:
280 gms – 10 oz. kumquats
200 gms – 1 cup sugar
½ lemon juice only
Water
Read more at manusmenu.com
Find more fancy edibles in our popular Creative edibles or Fancy categories, and if you are looking for inspiration you will definitely find it in Food Art.