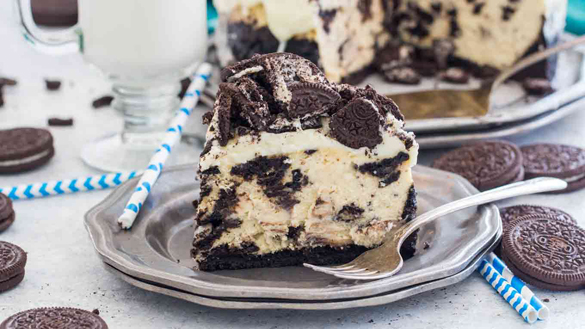 Instant Pot Oreo Cheesecake is the easiest cookies'n'cream cheesecake you can ever make. With an oreo crust and crushed cookies mixed into the batter.
Ingredients:
Crust:
15 Oreo Cookies
3 tablespoons melted butter
Batter:
2 (8 ounces each) packages cream cheese at room temperature
1/2 cup white granulated sugar
1 tablespoon cornstarch
3 large eggs at room temperature
1/2 cup heavy cream at room temperature
1 teaspoon vanilla extract
10 Oreo Cookies chopped
White Chocolate Ganache (optional):
1/3 cup heavy whipping cream
1 cup white chocolate chips
Garnish:
8 Oreo Cookies chopped
Read more at sweetandsavorymeals.com
Find more fancy edibles in our popular Creative edibles or Fancy categories, and if you are looking for inspiration you will definitely find it in Food Art.