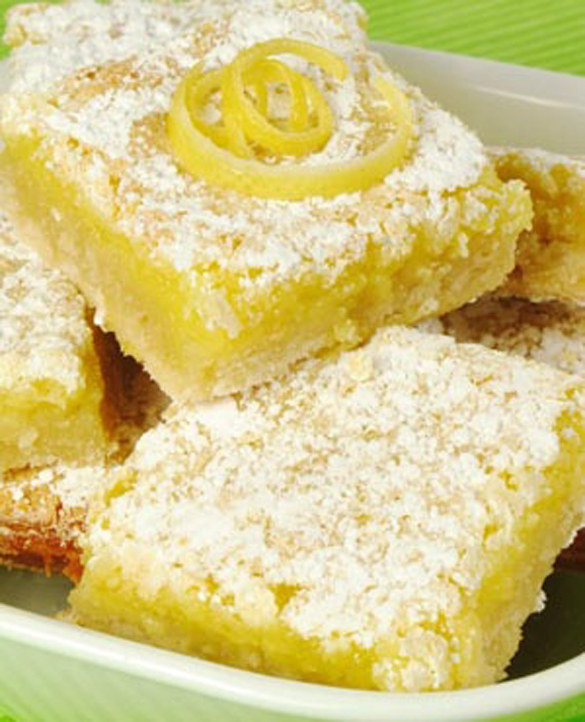 Shortbread crust:
1 cup rice flour
1/2 cup cornstarch
1/2 cup powdered sugar
3/4 cup butter or margarine
Lemon curd filling:
4 eggs
2 cups sugar
2 Tbsp rice flour
2 Tbsp cornstarch
1/4 cup lemon juice
1 tsp lemon peel
powdered sugar
1.Preheat oven to 350F.
2. Cut butter into the dry crust ingredients, until you have a something similar to cookie dough (I used a food processor for this step and it worked REALLY well).
3. Pat into bottom of a 9×13 pan. Bake for 17-19 minutes. Let cool.
4. Beat eggs. Add sugar, rice flour, cornstarch, lemon juice, and lemon peel. Whisk until smooth.
5. Pour over crust and bake at 325 for 20 minutes or until filling is set. Dust with powdered sugar.
Via: Quick and Easy Recipes
Recipe source: kill.the.gluten
Incoming search terms:
gluten free lemon bars