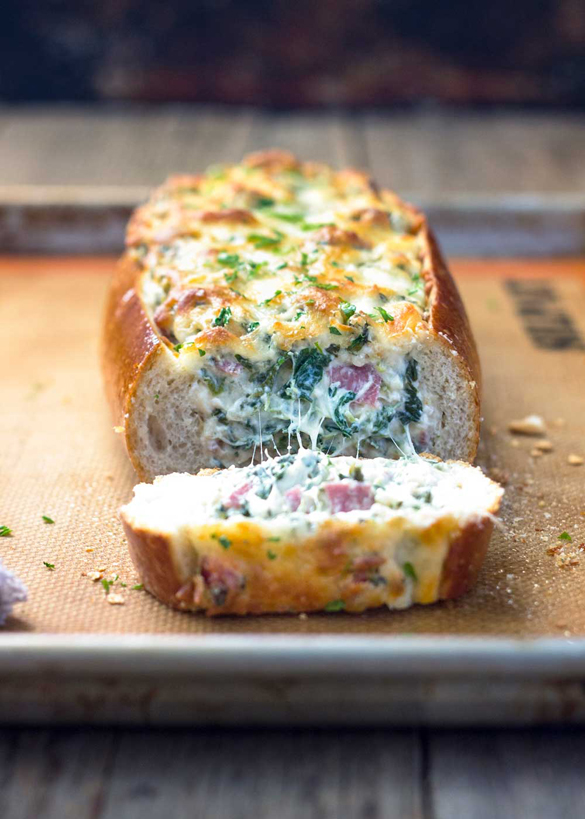 Author: Kevin | Keviniscooking.com
Serves: 24
Ingredients:
Filling:
8 oz cream cheese (room temperature)
½ cup mayonnaise
½ cup sour cream
1 package Lipton onion soup mix (See Note 1)
½ tsp fresh cracked black pepper
2 cups mozzarella cheese (separated)
1 cup feta cheese
10 oz package frozen chopped spinach
24 slices of sliced salami rounds, chopped (See Note 2)
2 loaves french bread or 4 baguettes
Notes
1. Feta cheese is a little on the salty side, so if that is a possible issue for you I would use half of the onion soup mix, or just 2 tsp dried onions.
2. I used a 15 oz package of Gallo Italian Dry Salami slices and chopped them. It was 24 slices total for the recipe.
Read more at keviniscooking.com