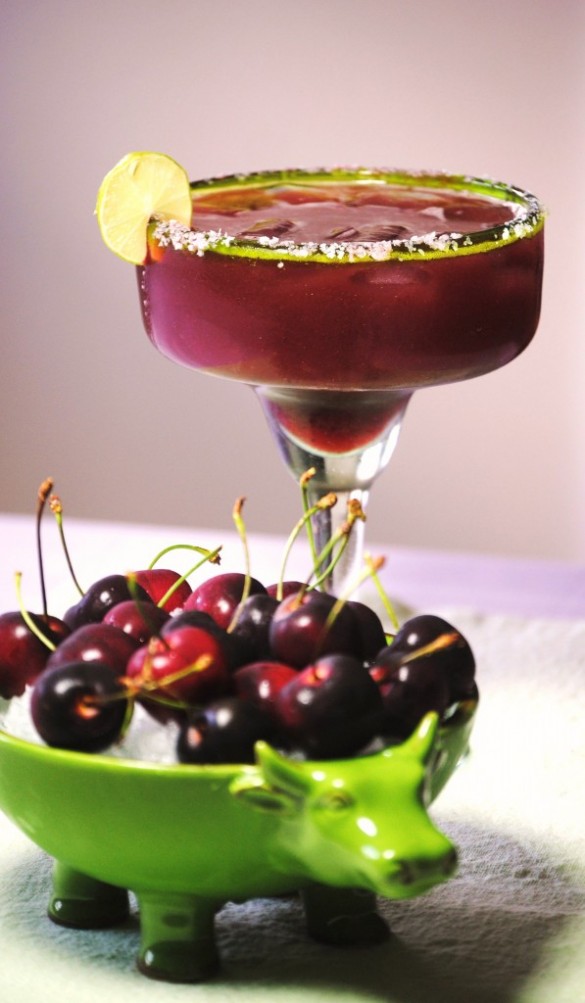 Cherry Margarita by Vianney Rodriguez
makes 4 margaritas
Ingredients:
salt
lime wedges
1 cup tequila
1 cup fresh cherry juice, about 1 1/2 cups of fresh cherries
1/3 cup fresh lime juice
1/2 cup Cointreau
ice cubes
On a small plate spread salt. With lime wedges moisten rim of 6 ounce glasses. Dip glasses into salt. Place glasses into freezer to chill.
In a pitcher combine tequila, cherry juice, lime juice and Cointreau. Remove glasses from freezer and serve margarita mixture over ice. Garnish with lime slices.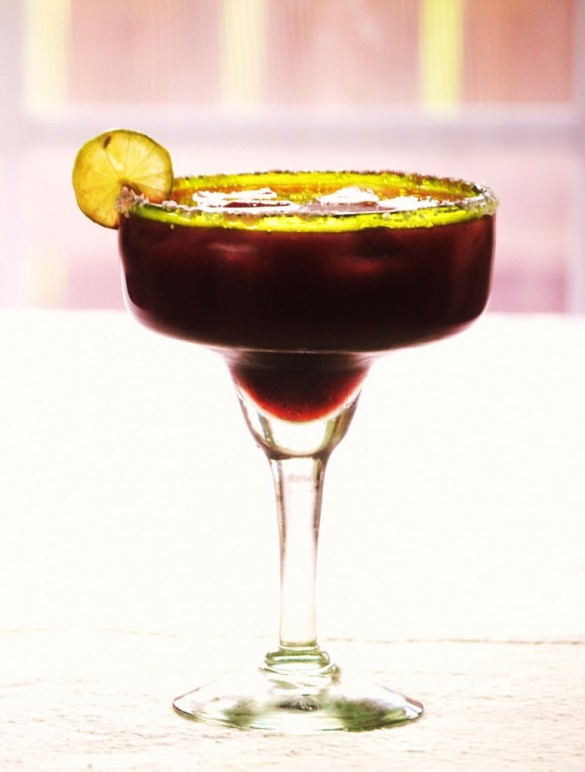 Via: Sweet Life