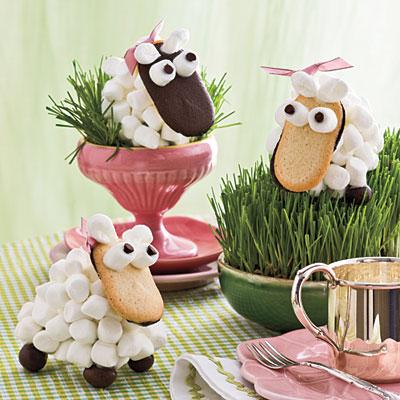 Make your own adorable sheep for Easter baskets or a children's table.
1. To shape the body, use melted white candy coating (found in the baking aisle) to secure miniature marshmallows to one Pepperidge Farm Milano Black & White cookie.
2. Attach Peanut M & M's for hooves.
3. Use a second Milano cookie for the head, and attach miniature marshmallows and miniature chocolate morsels for the eyes.
4. Use flattened marshmallows, pinched together at one end, to make ears.
Thank you for this great idea tipjunkie.com