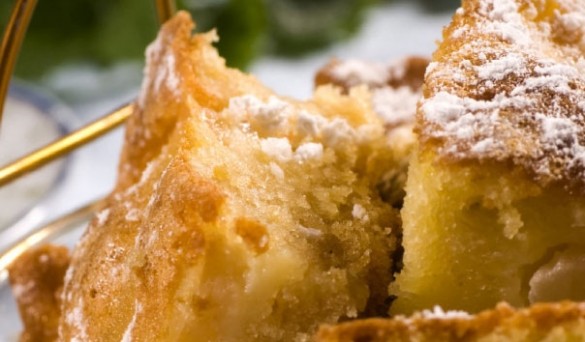 Ingredients:
110g (3.8oz) Kerrygold Pure Irish Butter
110g (3.8oz) Caster Sugar
110g (3.8oz) Plain Flour
1 Beaten Egg
3 Large Cooking Apples
Sugar to sweeten
Directions:
Pre-heat the oven to 180°C (350°F).
Melt the sugar and butter together in a saucepan and allow to cool.
Add the beaten egg, and then add all the flour and mix.
Stew the apples very lightly and add some sugar to sweeten.
Put the apples into a tin, and pour the cake mixture over the apples.
Cook in a pre-heated oven for 1 hour.
Via: kerrygold.com