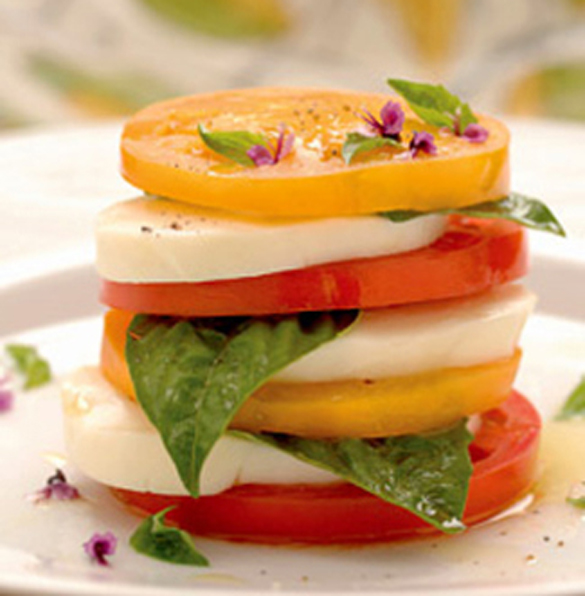 Serves: 4 to 6 as a first course
Ingredients:
3 tablespoons aged balsamic vinegar
1/4 teaspoon sea salt, plus more for sprinkling
1/3 cup extra-virgin olive oil
1/8 teaspoon freshly ground pepper
1 pound fresh mozzarella, cut into 1/4-inch slices
2 pounds ripe tomatoes, cut into 1/4-inch slices
1/4 cup firmly packed fresh basil leaves
Combine the vinegar and the 1/4 teaspoon salt in a small bowl. Whisk in the olive oil and pepper.
On each of 4 salad plates, create a tower of the mozzarella, tomatoes, and basil, starting with a tomato slice, followed by a mozzarella slice and 2 basil leaves. Repeat, finishing with basil leaves. Spoon 1 tablespoon of the vinaigrette over each tower and another tablespoon around each tower. Sprinkle a pinch of sea salt on each salad and serve at room temperature.
Via: thenest.com