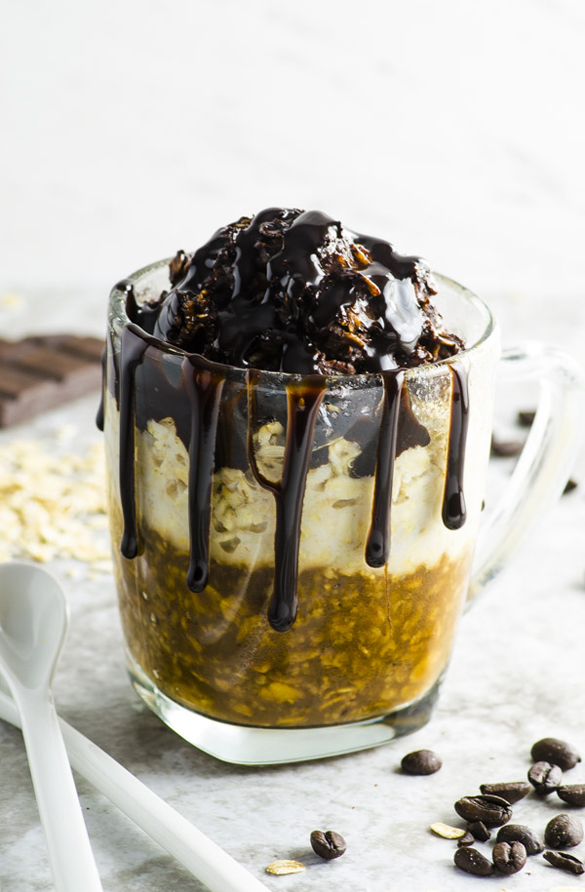 Do you ever have days where even your coffee needs a coffee? If the answer is yes, these vegan Coconut Mocha Breakfast Oats are for you. A nutritious, filling and delicious breakfast, with a little boost of energy!
Recipe Highlights:
Quick and easy breakfast
Vegan
Gluten free
Low sugar
Fiber rich
Filling and delicious
Energizing!
Serves: 1
Ingredients:
Coffee layer:
½ cup brewed coffee
¼ cup rolled oats
1 tsp maple syrup (you can also use stevia or your favorite sweetener)
Coconut layer:
½ cup unsweetened coconut almond milk
¼ cup rolled oats
1 tsp maple syrup (you can also use stevia or your favorite sweetener)
1 tbsp unsweetened shredded coconut
Chocolate layer:
½ cup unsweetened coconut almond milk
¼ cup rolled oats
1 tsp maple syrup (you can also use stevia or your favorite sweetener)
1 tbsp unsweetened shredded coconut
1-2 tsp unsweetened cocoa powder
Read more at mayihavethatrecipe.com